Your Office Visit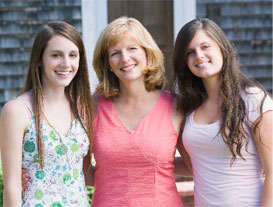 During your visit, we collect information concerning your medical history so that we can better care for you.  You may be asked to furnish information regarding past medical problems, your family history and any drug allergies.  These and other questions are necessary for a proper evaluation.  All information you give us will be kept strictly confidentially.  

Because of health risks to some of our patients, we ask that when you visit our office, other arrangements be made for children.  Your consideration of our other patients' health and privacy as well as your cooperation help us to provide the highest quality of personalized healthcare.   

We strive to do our best to earn your confidence and trust.  We sincerely hope you will recommend our services to others.  Thank you for giving us the opportunity to care for you.  If you have any questions, please do not hesitate to ask. 
Form Submission
We utilize online-form collection through digiChart. Register now to update your medical history online.
Our Privacy Policy can be viewed by visiting the privacy page and it can also be downloaded and signed before your office visit. (Privacy Practices - PDF Document)
Telephone Calls
Occasionally, you may need to speak to a physician regarding your care.  Your question will be relayed to your physician, who will review your record to provide the answer to your question in a timely manner.
Generally, non-emergency calls will be returned as soon as possible in order of necessity. If your physician feels that your problem requires examination, you may be asked to come into the office for evaluation. 

Emergencies
If you experience a medical emergency during regular office hours, please call the office immediately.  Our staff will act promptly to help you.  If you should experience a medical emergency after office hours, please go to the Emergency Department at Terrebonne General Medical Center or Labor & Delivery if you are an obstetrical patient.  If you are unable to get to Terrebonne General Medical Center, please dial 911 for emergency medical assistance.  Dr. Sanders & Dr. Pennison share call with Dr. Robert Cazayoux, Jr., Dr. Richard Clement and Dr. Christine Albrecht. 

Payment
Premier OBGYN Specialists is affiliated with many insurance carriers, including HMOs, PPOs and government programs such as Medicare and Medicaid.  If you are unsure whether our clinic accepts your health insurance, feel free to ask our staff about our participation with your plan.  In the event we do not participate with your insurance company, we will be happy to facilitate a payment plan that will fulfill you individual needs. 

Each time you visit our office, you will receive an itemized invoice of service rendered.  Upon checking out of the office, you will be responsible for paying a portion (co-pay, deductible, co-insurance) of your bill as specified by your insurance company. 

Confidentiality of Medical Records
All of your medical records are considered confidential information. Premier OBGYN Specialists will only release your records, or any part of them, with your written authorization.  Contact our Medical Records department for any questions or concerns regarding your medical records. Learn more about how we protect your privacy with our Privacy Policy.
Hurricane Evacuation Plan
In the event our area is advised to evacuate for a hurricane, our office will close until it is safe to return.  Please check to see if Terrebonne General Medical Center is open, and if so, one of our doctors will be on call at the hospital to perform deliveries.  In the event of a mandatory evacuation of Terrebonne Parish, Terrebonne General Medical Center will likely be closed to all patients.  

We will make every attempt to contact you if you are scheduled for an appointment. 

If you plan to evacuate and would like to take your records with you, please call our office as soon as you know you are leaving so that we can copy your chart. 

If you choose to stay in our area and you have an emergency, report to Terrebonne General Medical Center.  If you cannot report to Terrebonne General, report to the nearest emergency department. 

Once it is safe to return, please contact out office to reschedule your missed appointment.  If you suffered any complications while we were closed, please contact us so that we can tend to your needs.