Services
Each stage of a woman's life is different.  The services listed below address some of the most common issues.  Additional procedures may be recommended by your physician.
Our gynecological services include, but are not limited to:
Annual Gynecological Exams
Family Planning and Birth Control
Screening and treatment of sexually transmitted diseases
Evaluation and treatment of abnormal menstrual cycles
Infertility treatment
Pelvic Pain
Dysfunctional uterine bleeding
Endometriosis
Fibroids
Cervical Dysplasia
Urinary Incontinence
Pap Smears
Pelvic Exams
Breast Exams
LEEP Procedures
Endometrial Biopsies
Endometrial Ablations
Colposcopy
Hysterectomy
Minimally invasive surgery
Gynecological surgical procedures
Preconception counseling
In office Surgical Procedures
Our obstetrical services include, but are not limited to:
Prenatal care
3D/4D Ultrasounds
Sneak-a-peek Ultrasounds
Operative deliveries
Gestational diabetes
Multiple gestations
Antenatal diagnosis/testing
Chronic Hypertension
Our cosmetic procedures include, but are not limited to:
Whats New?
Pellet Therapy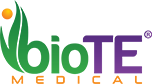 Bio-identical hormone replacement therapy using the pellet method has changed the manner in which women age. In the past, women died more frequently in childbirth, PMS was an imaginary problem, and menopause, with all of its age-related infirmities, was just another stage of life to be endured and lived with. Today, we know that we don't have to accept hormonal imbalance as a grim reality. Natural hormone replacement therapy has helped improve not only the quality of our lives, but also how long we live them. Some doctors continue to say that women should stop whining and embrace our menopausal woes, but why should we when the remedy is as simple as replacing missing hormones?
Learn more at bitemedeical.com.